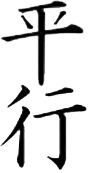 ---
About us - Member Groups - Join the Kitchen
FAQ- Kitchen in the Media - Comments

"It is human nature to be tribal. To be ethno- and egocentric. To believe that one's group, or people, or civilization is Right and Just. But when smaller groups ban together to become something greater than themselves, little can stop them. Look at what the Hanseatic League accomplished...."

-Carissimus musing on cooperation.
---
Hell's Kitchen is a free service, allowing member groups to share material amongst one another to everyone's mutual benefit. All you need to do to join is send us some information.

To get a sample of the kind of the material shared by the members of Hell's Kitchen, send an email to susan@hellskitchen.org with the subject "sample."