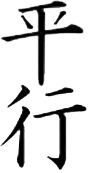 ---
About us - Member Groups - Join the Kitchen
FAQ- Kitchen in the Media - Comments

Hell's Kitchen in the News
---
Hell's Kitchen has gotten a little press recently...
5 October 1998: "Subscribing to Growth" from the news-daily, the Democrat and Chronicle. Nice article, but it is very Rochester specific and treats the Kitchen as though it is a single group.
12 October 1998: "Hell's Kitchen: IPA's member publication of the month" from the Independant Press Association's October newsletter. All-in-all, a nice write-up, and a fairly accurate representation of how we work and what our aims are.